Product
·
Gothenburg, Malmö
·
Hybrid Remote
Head of UX/UI
We've recently embarked on a transformative journey where UX/UI will be instrumental in establishing the global standard for HR interfaces. Join the ride!
Benify is an international HR tech company that provides a market-leading global benefit and total rewards platform. With over 550 Benifyers in 6 countries, we're driving success with over 1500 customers and approximately three million users around the world we empower people to be the best they can be while fostering a sustainable and engaging work culture where employees feel engaged and included Because People Matter. 💙
Head of UX/UI
As the Head of UX/UI, you will play a pivotal role, reporting directly to our Chief Product Officer. Your responsibilities will encompass driving the end-to-end user experience, overseeing research, ideation, conception, design, prototypes, and testing across our product portfolio. Responsible for a team of five designers and researchers based in Gothenburg, you will also be instrumental in their development and progression.
While we value your spirit and expertise over your location, your ability to spend adequate time with the team is crucial, particularly in the initial phase of your journey.
We've recently embarked on a transformative journey where UX/UI will be instrumental in establishing the global standard for HR interfaces. Our strong belief is that software development should be based on creating an experience of personal significance for HR professionals rather than being a task-based game. We aim to be the best.
About the role
Design Strategy: Collaborating closely with senior leadership to align the design vision with the company's goals and the needs of end-users.
Design Leadership: Providing leadership to the UX/UI team, setting an example through mentoring, coaching, and fostering skill development.
User Research: Formulating and executing a strategy for user research to understand end-users' needs and desires, informing the design process to meet the target audience's requirements.
Design Standards: Developing and maintaining design standards for consistency across all products and services, defining visual design language, interaction patterns, and usability guidelines.
Design Execution: Working closely with the product and tech teams to ensure the correct implementation of designs, meeting the desired user experience standards.
The Head of UX's main responsibilities include:
Responsible for a team of designers and researchers, overseeing team meetings, reviews, personal development, mentoring, and coaching.
Collaborating with other business areas, including product management and engineering, to ensure progress towards business KPIs.
Crafting intuitive and elegant UX solutions to address user problems.
Developing and maintaining a UX program to guide designers, product management, and tech teams towards UX objectives.
Establishing and running a user testing program for continuous improvement in the product portfolio, using data to inform design decisions.
Leading internal product designers to success through mentoring, coaching, and addressing development needs.
Designing UX best practices and processes, embedding them into the team and other departments.
Preparing and conducting usability tests with users to gather direct feedback based on hypotheses for future interfaces.
Making prompt decisions using data and technical considerations, working smart, and drawing conclusions based on trends in our and other industries.
To be successful in this Head of UX role, you will:
Have around 8-10+ years of experience as a UX Designer
You are graphically gifted and can visualize your ideas.
Have a proven track record of leading teams.
Showcase a portfolio with results, processes, and best-in-class user experiences and products.
Be detail-driven and able to manage time across multiple projects simultaneously.
Possess an understanding of design, usability, and research best practices.
Perks of being a Benifyer
Collective agreement 📝
Generous wellness allowance 🏃‍♂️
30 vacation days/year 🌞
ITP1 Pension and Lifeplan - a pension tool that provides you with personalized advice to optimize your retirement planning 💸
Guaranteed work-life balance with a hybrid work model 👨‍👩‍👧‍👦
Annual conference abroad ✈️
A variety of social events and activities in the offices ✌️
Practical information
Start: As soon as we find our perfect match
Location: Gothenburg or Malmö
Extent: Full time
We look forward to reading your application and telling you more about this fantastic opportunity to be part of a global journey with plenty of ownership and space for you and your team.

Please let us know if you need any reasonable adjustments for interviews.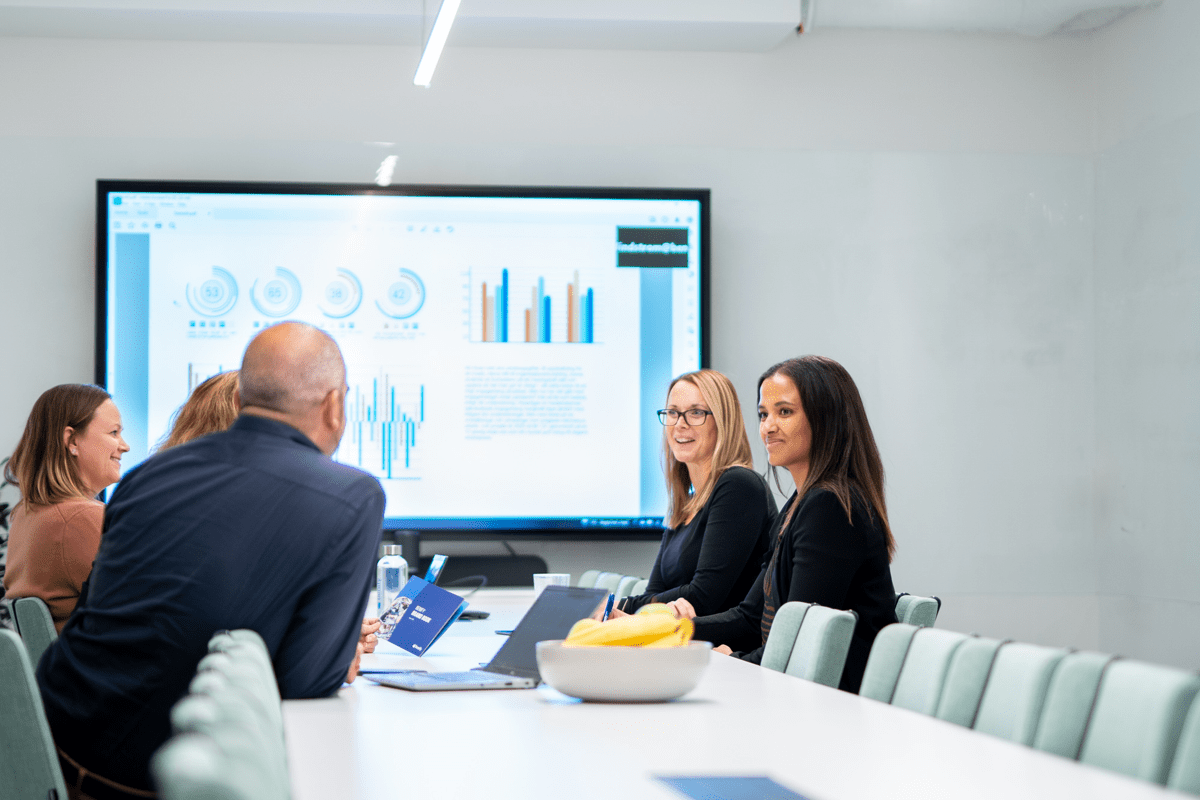 Department

Product

Role

Head of UX/UI

Locations

Gothenburg, Malmö

Remote status

Hybrid Remote
About Benify
Benify started in 2004 in Sweden with a goal to revolutionize the HR industry with a platform that would improve the lives of employees. Today, Benify is an independent, flexible, and agile global HR technology company, offering the market's leading global benefits and total rewards platform.
Product
·
Gothenburg, Malmö
·
Hybrid Remote
Head of UX/UI
We've recently embarked on a transformative journey where UX/UI will be instrumental in establishing the global standard for HR interfaces. Join the ride!
Loading application form
Already working at Benify?
Let's recruit together and find your next colleague.